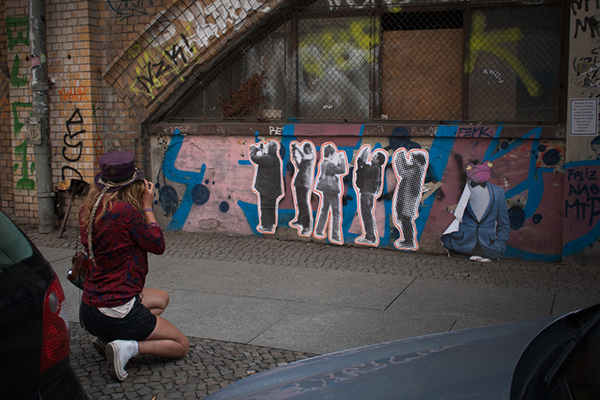 In Berlin you can spot a lot of streetart.
My favorite pieces (so far) I found at Auguststraße – mainly Pastings.
One piece of streetart I want to highlight:
"THE WRINKLES OF THE CITY"
It's more a series of streetart pieces created by the french artist JR who attached huge Pastings to entire house walls showing old people that partly were expelled from home to give place to profitable office towers.
Read more about the project here (german)