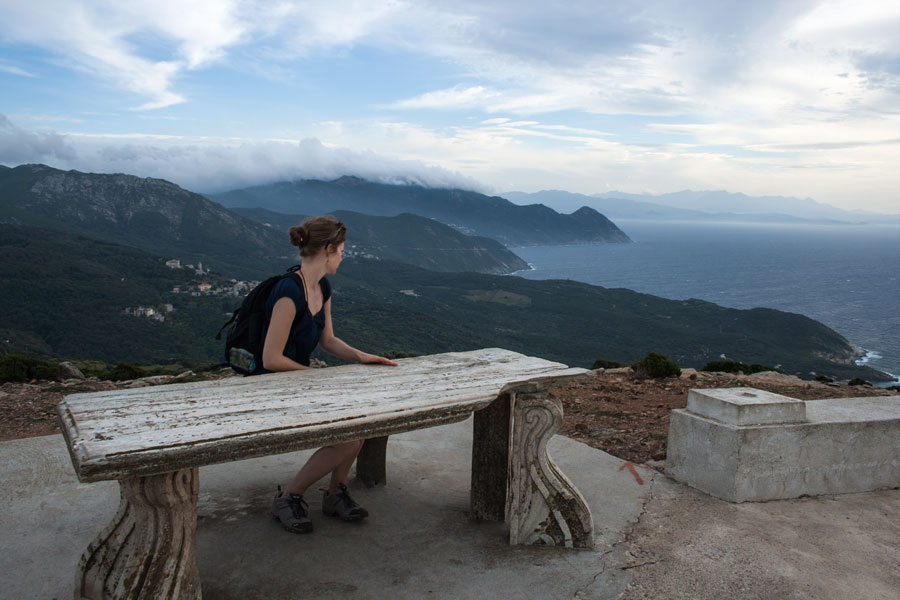 In the afternoon of the first day we went on a trip around the Cap Corse. From Bastia we drove up along the street D80 northwards.
If you want to explore the Cap Corse it's best to drive contraclockwise along the coast – then you always have a wonderful view above the mountains and the sea and you can enjoy the sunset on the way down to Nonza.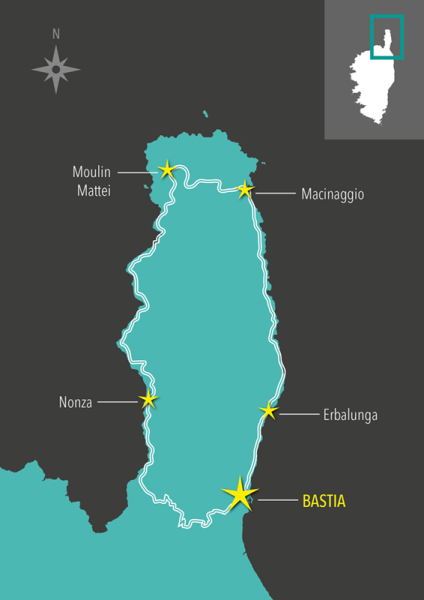 Our first stop was at Erbalunga: a small fishermen's village 10 km north of Bastia. After parking our car we went to the seaside where we came across a little fishing habour.
Next stop was Macinaggio where we parked our car to set out for a little ramble along the coast. Unfortunately the day was already coming to an end so we couldn't make the whole tour as recommended by Marie since we wanted to reach Nonza at sunset and see most of the westcoast by daylight.
So we went for a spin and drove on to the Moulin Mattei.
There was a car park at the bottom of the wind mill hill. Already the view from that car park to the coast was awesome and there where a lot of tourists taking pictures of it. Some didn't even had a clue that there was a wind mill just a few meters up the hill. One man took a funny picture of Elena and me while we were almost flying away ;)
The view from the top of the wind mill hill was just amazing! A 360° panorama view.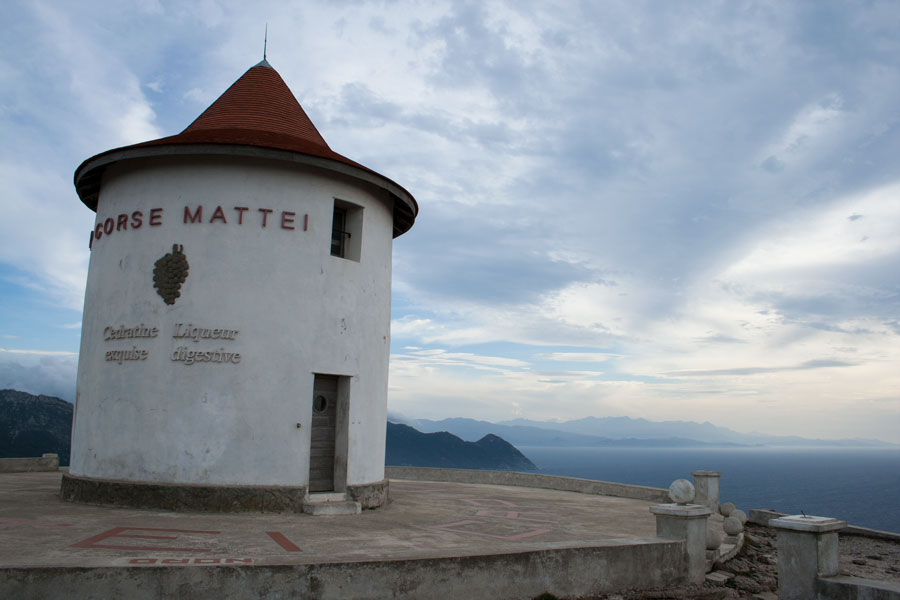 The way down to Nonza along the coast was one of the most beautiful routes of the whole trip. Along the way you could see several mountain ranges in different distances shrouded by clouds and the magical light of the decreasing sun.
We were lucky to reach Nonza exactly when the sun was about to sink into the sea :)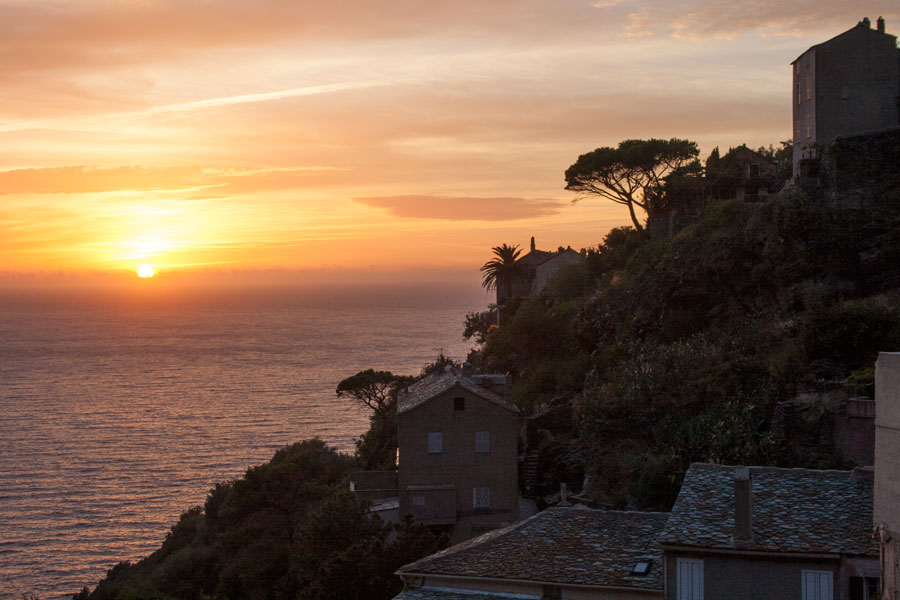 Nonza is located on a rock high above the sea. The small town is know for a grey beach with a lengh of one kilometer that lays below the houses. It gains its colour due to slate and an asbestos quarrying area in the north of the beach that is closed nowadays. The forlorn grey beach had a surreal effect on me – there was not a living soul and the ground was covered with words written with what seemed to be shells. A beautiful weirdness.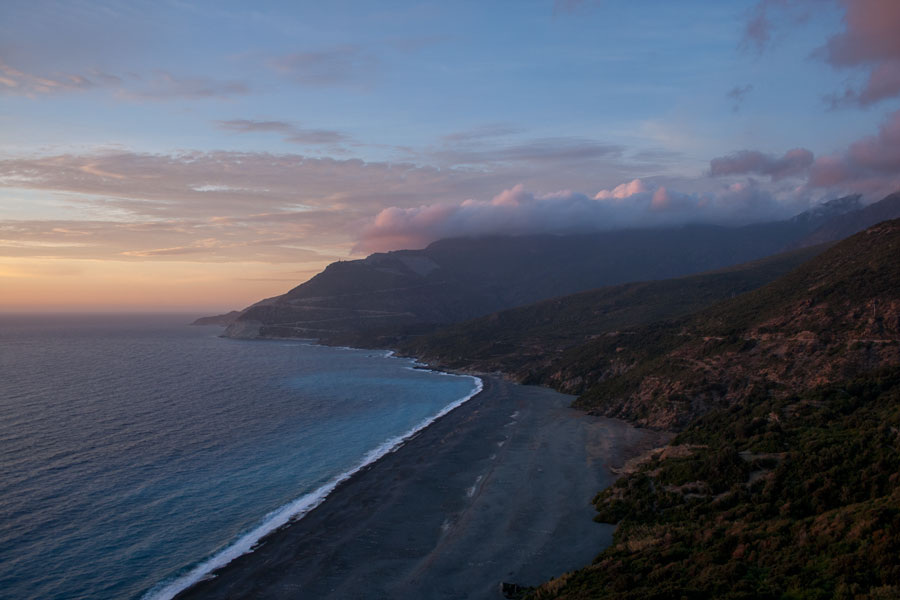 After having dinner at Nonza we went back home to the apartment of Marie.
The next morning we had beakfast together which Martin Saar – an Estonian artist, who came to Corsica for one week to make some architectural painting studies in Bastia and its environs. Hopfully we can see some of his Corsica paintings soon on his website :)