After having a short night because of snoring Kheesuan :D I arrived at Anthony's and Jeppe's beautiful apartment at Kompagnistræde where I was supposed to spend the next 3 and a half days. The apartment is just a dream!! A wonderful old house from the 18th century located in the historic center of Copenhagen. A mixture of antique and very modern furnishing which gives the apartment a cozy but stylish atmosphere.
I had a very nice vegetarian breakfast at Cafe Hoppes – the waiter even recognized me because I had had a coffee there the day before and I was wearing the same grass green hoddie jacket ;)
My next destination was Christiania. I'd already heard a lot about this place. It's an alternative free town / autonomous commune within Copenhagen with its own rules. A car-free zone with many self-build and colorful painted houses.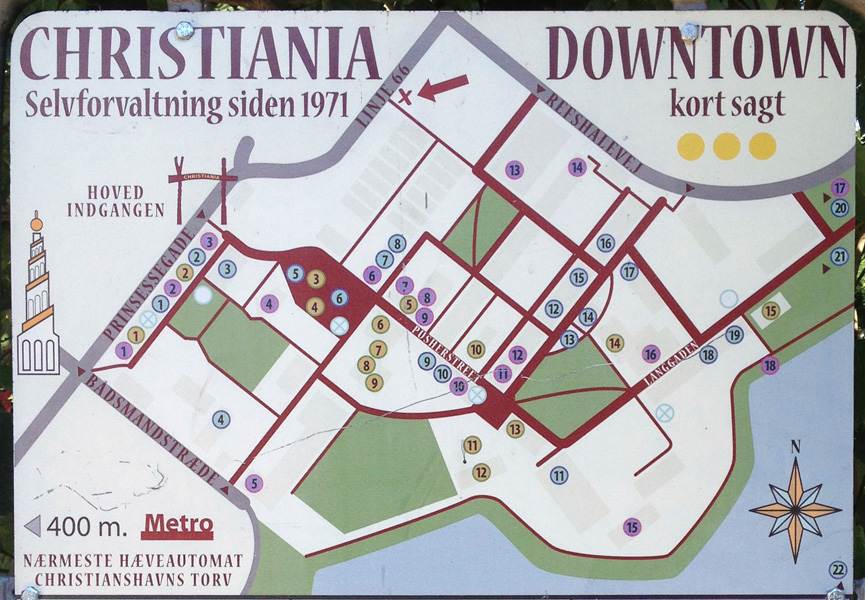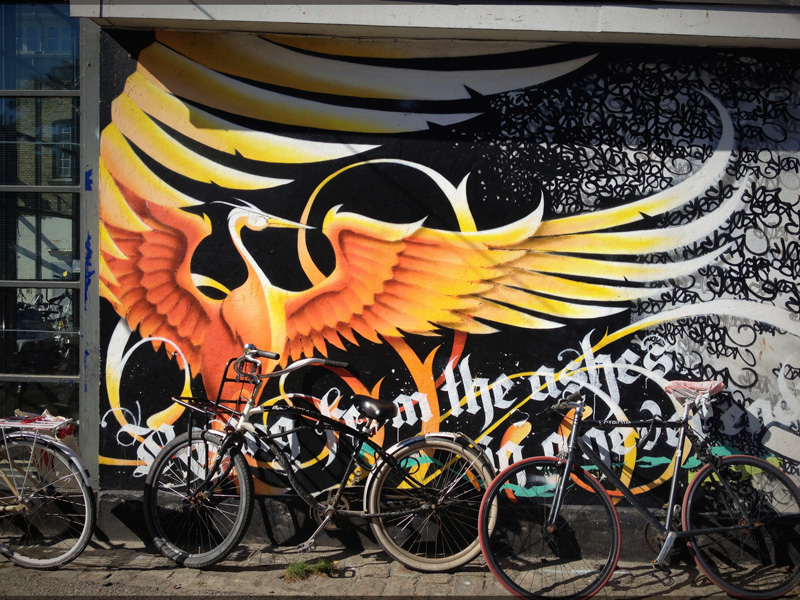 Even if Christiania is a very special place with a lot of beautiful art, its atmosphere is rather desolate somehow. It's more a remained image of the place it ones might have been. Driven by the desire to create an independent community where everybody takes care of each other, where everyone is accepted, it's nowadays more a touristic attraction and a melting pot for different kinds of junkies. At least this was my impression. I didn't felt very comfortable at this place – but I loved the artworks!! :)