When I prepared my trip to Berlin last week I found a recommendation on one of my favorite sites about wonderful places in Cologne and Berlin wearecity.de which was the Auguststraße in the Berlin district Mitte. 
Until the German Holocaust the Auguststraße was characterized by mainly jewish residents. There was a jewish hospital and a jewish school for girls.
Nowadays it's a place full of contemporary art and Streetart. A very light street with many wonderful refurbished old buildings which give the street its unique historical but clear atmosphere. There are a lot of galleries and artist collectives such as Kunst-Werke Institute for Contemporary Art (KW) and the me collectors room. Every second year the Auguststraße is the center of the Berlin Biennale for Contemporary Art.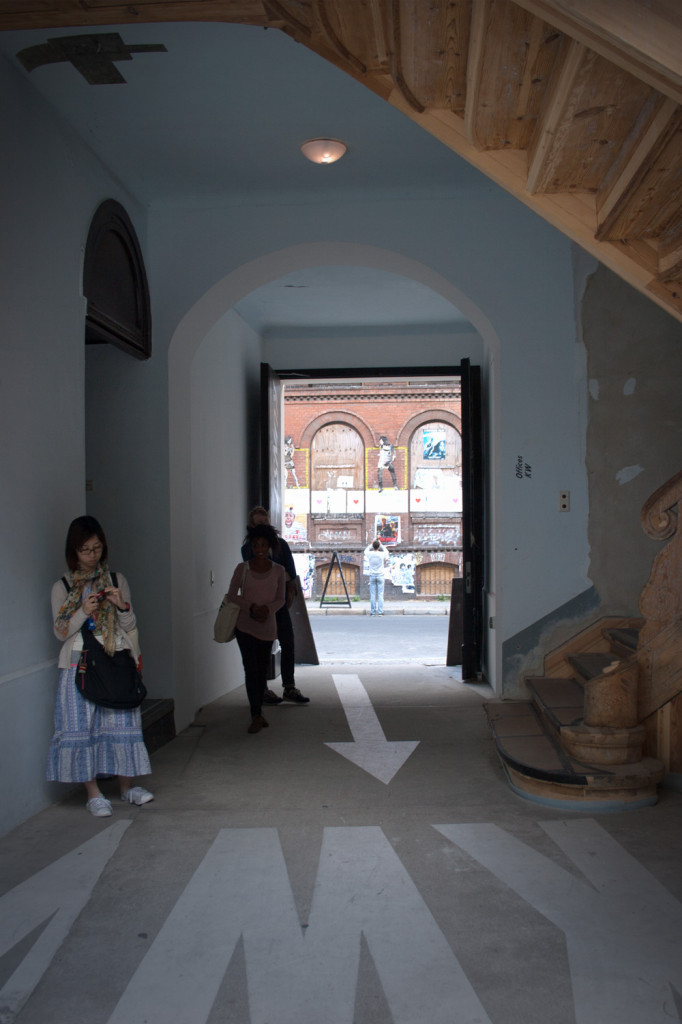 Another historical location at Auguststraße is Clärchens Ballhaus – one of the last preserved ballroom buildings from around 1900. It's a mixture of restaurant and dance hall where you can visit parties and concerts. There are also a lot dancing courses you can attend. In front of the building is a wonderful green patio where you can sit together and have a drink or a meal.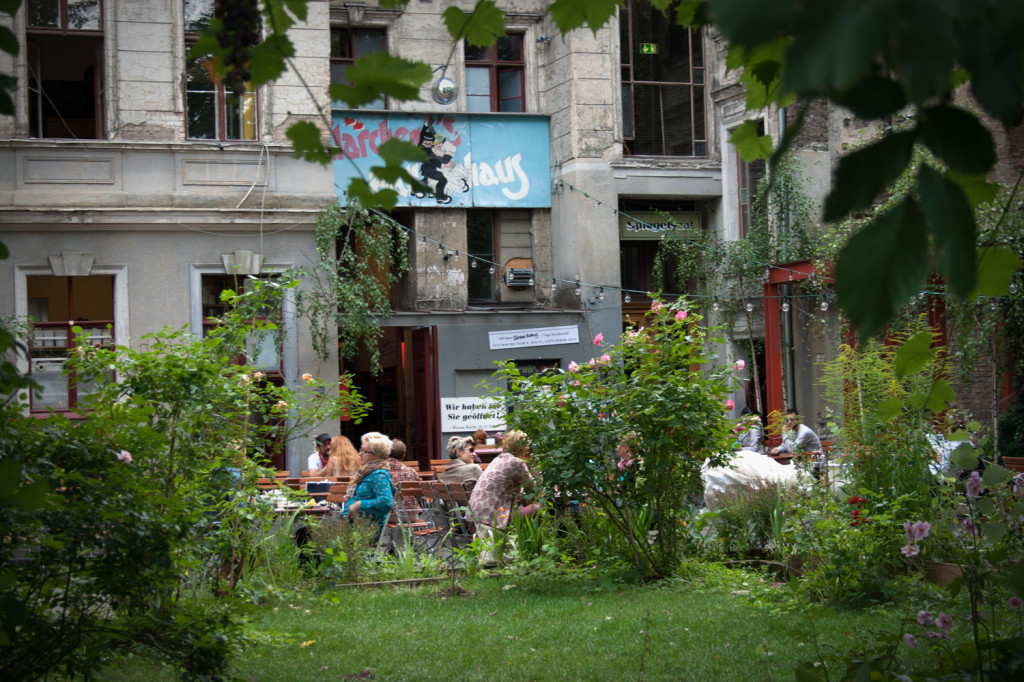 A very special artwork of the street was created by the Indian artist N S Harsha: A house covered with ape figures that are connected by their long tails. The installation is called "Tamasha" which is a colloquial used word in Hindi, Urdu and Marathi and means big show as well as commotion.
The artists intention was to connect the Indian cult of apes and the existing ape plague of everyday life in Indian with the german myth of the "Rattenkönig" (rat king). The myth refers to the rare phenomenon of rats that were found with their tails knotted together within narrow spaces. They were seen as a bad omen in former times.
German article about this project: http://www.tagesspiegel.de/kultur/die-affen-aus-der-auguststrasse/8097248.html